What are your services like?
Our service lasts for a total of 75 minutes. Doors open at 10:45 AM and service begins right at 11:00. Each service starts with live music led by our Worship Team, where we sing uplifting songs of praise and worship to God together. After worship, you'll hear an inspiring and relevant message. Following the service, make sure to grab a coffee or tea at our cafe and make a new friend!
What will happen when I visit for the first time?
When you arrive, you'll be greeted by the friendliest people on earth—our host team. Our host team can help you find a seat in the auditorium, or point you to Cities Kids, where you can drop off your little ones before heading into the service.
After service, we'll have hosts at our 'New Here' booth to answer any questions you may have, or help you take your next step in getting connected with our church.
Is parking available?
We have two separate parking lots available within two blocks of the church.
The lot behind Harvey's & Smiles on Young St & Portage Ave
Indigo Parking Lot on St. Marys Ave & Good St
Street Parking is available around Elim Chapel
Elim Chapel's main parking lot is reserved for seniors or those with disabilities.
Check out our parking Guide below: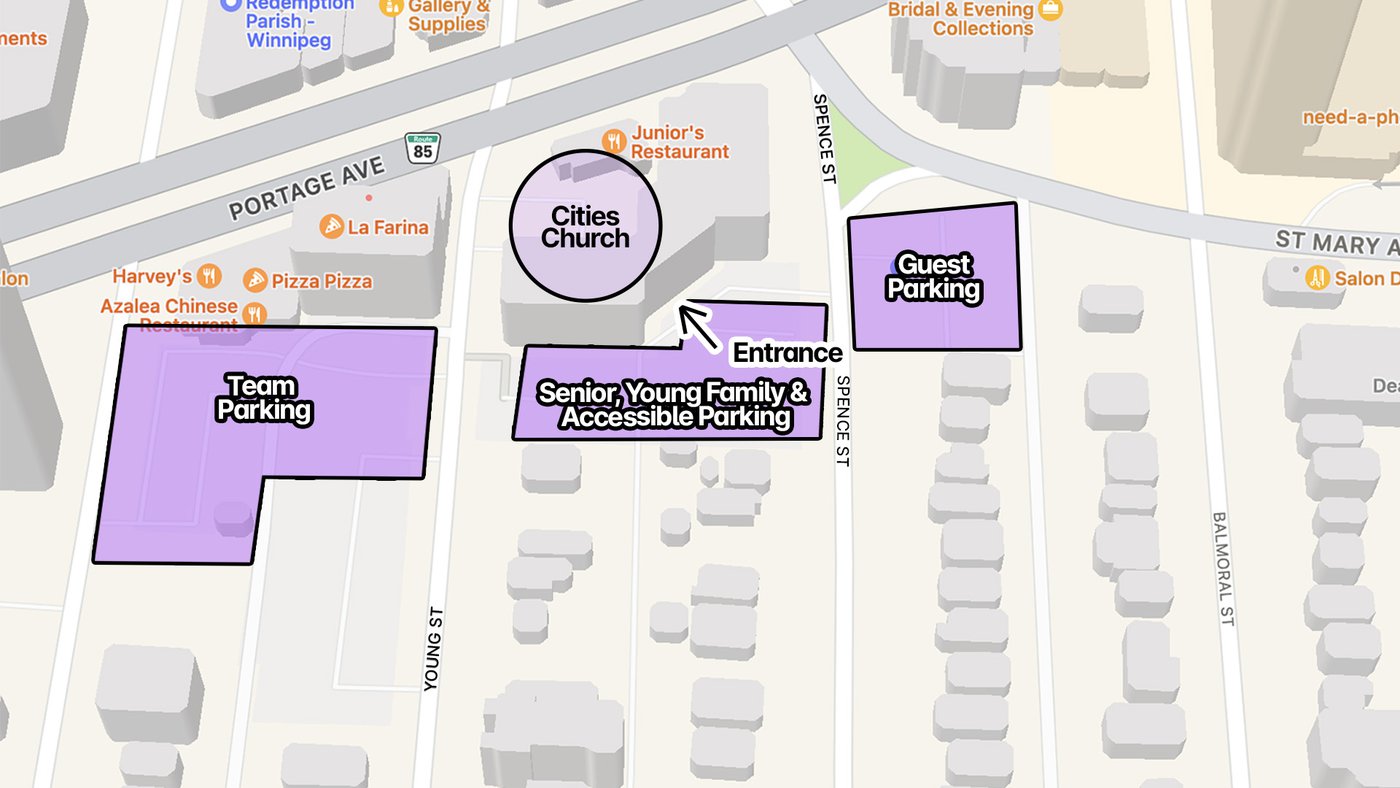 What should I wear?
At Cities Church, you'll see everything from suits to t-shirts and shorts. Wear what you feel comfortable in—we're happy you're here!
Who attends Cities Church?
People of all ages and all backgrounds are a part of Cities Church. Whether you are a youth or a senior, have never attended church before or are even practicing a different religion, you can find meaningful connection and community at Cities Church. We can't wait for you to join us.
What does Cities Church believe?
You can find our beliefs and practices here.