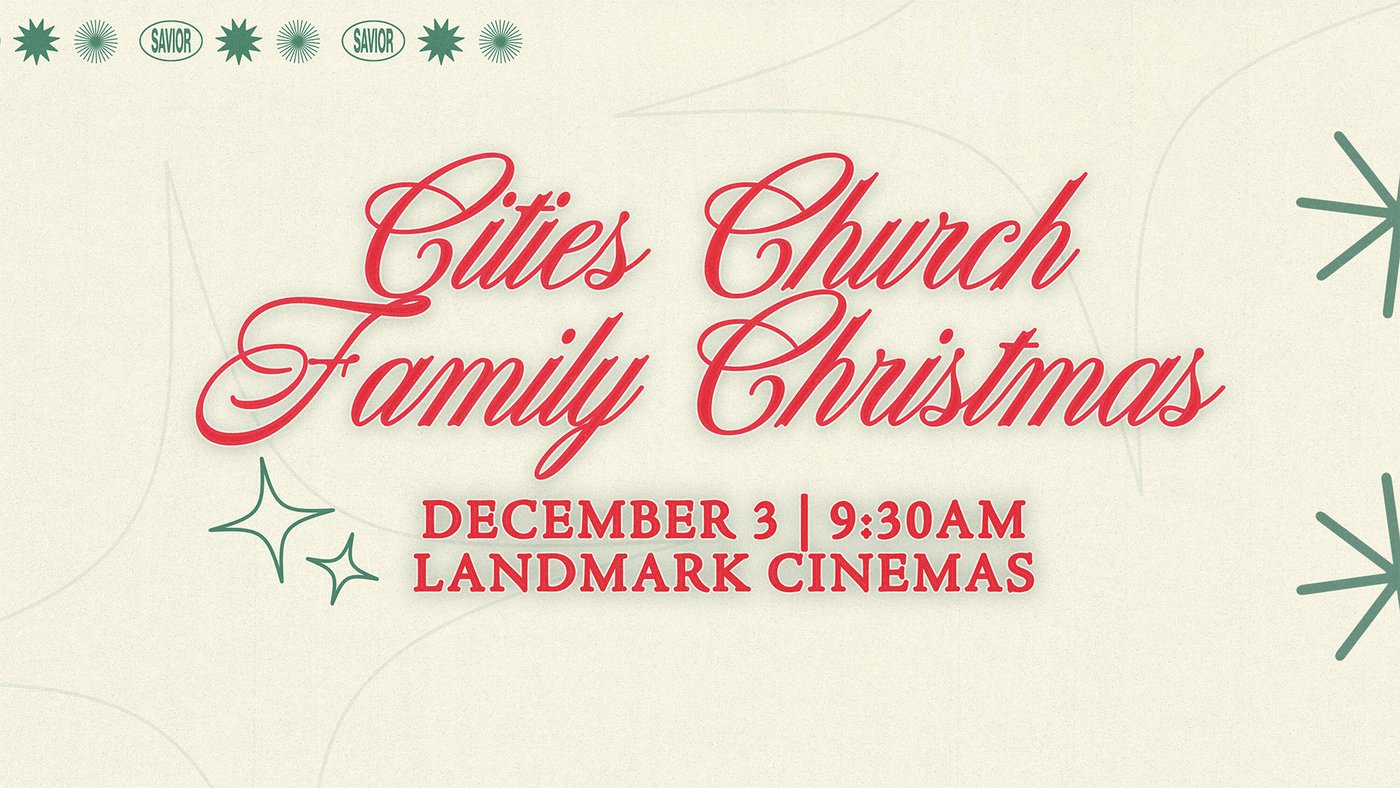 FAMILY CHRISTMAS SERVICE 🎄
Join us as we kickoff the season of celebration at Cities Church on Sunday, December 3rd with our Family Christmas Service. With a special presentation from our very own Cities Kids and more, this is a service you don't want to miss.
WHEN:
December 3rd | 9:30 AM
WHERE:
Landmark Cinemas
100-1570 18th Street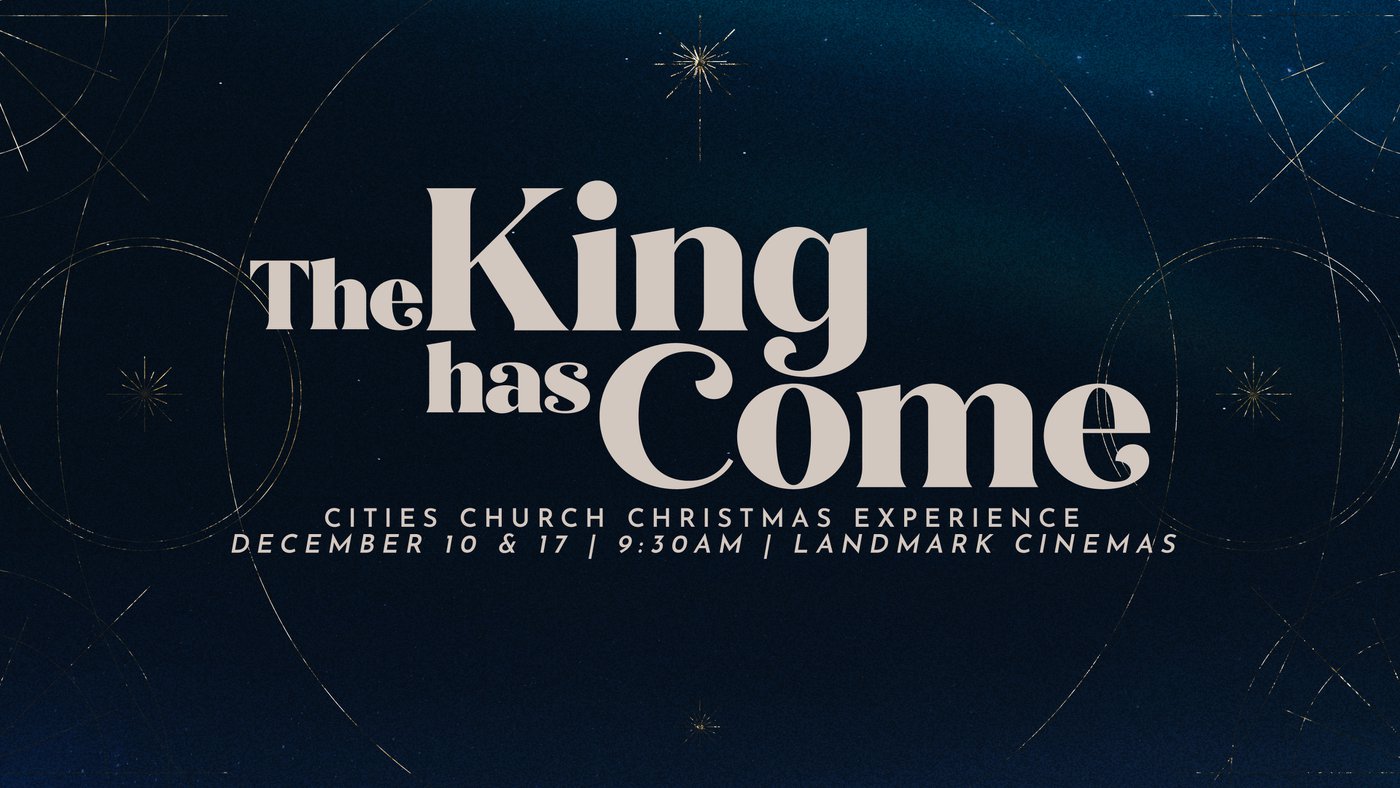 THE KING HAS COME:
A CITIES CHURCH CHRISTMAS EXPERIENCE✨
Jesus is the reason for the season, and we cannot wait to celebrate with two identical services this year titled: The King Has Come— A Cities Church Christmas Experience. With live music, spoken words, a special dance, an inspiring message, and more, these services are the perfect opportunity to invite everyone far from God to encounter King Jesus. Save the dates, and plan to join us for this spectacular Christmas celebration at Cities Church!
WHEN:
December 10th | 9:30 AM
December 17th | 9:30 AM
WHERE:
Landmark Cinemas
100-1570 18th Street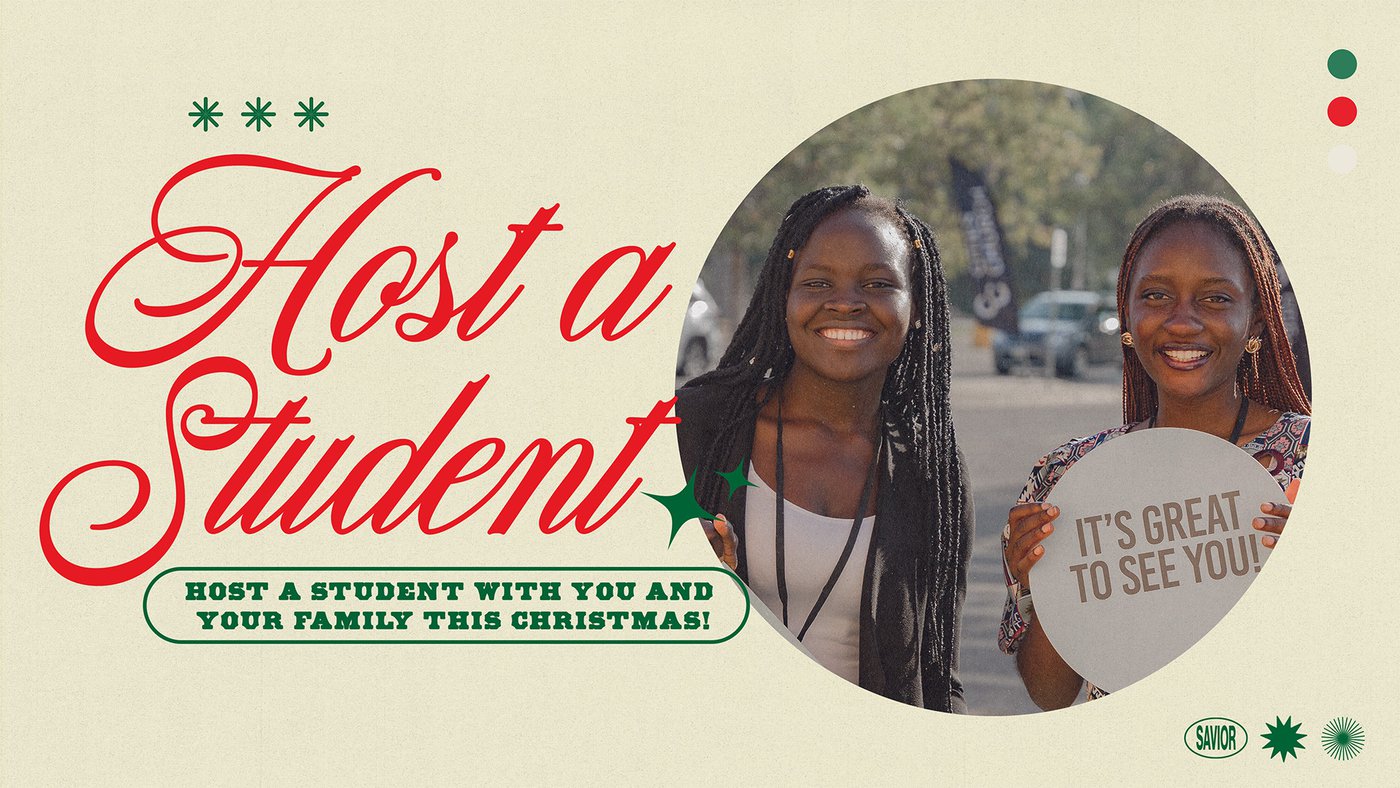 HOST - A - STUDENT 🎁
Christmas is a time of celebration with family, friends and loved ones, but for many students who are new to Canada, they are unable to spend the holidays with immediate family and friends. This Christmas, you can sign up to host a student or multiple students to spend Christmas with you and your family. This is an amazing opportunity to provide a heartwarming and special Christmas celebration for students in our community.
To sign up to Host-A-Student this Christmas season simply click the link below!
Calling all students at Cities Church who need a family to spend the Christmas season with, you can sign up by clicking on the link below to be a host student with a member of our church family for the holiday!