For the last several years, the Holy Spirit has given our church a theme to guide our expectation of His activity in the coming year. For 2023, that theme is The Year of Abiding.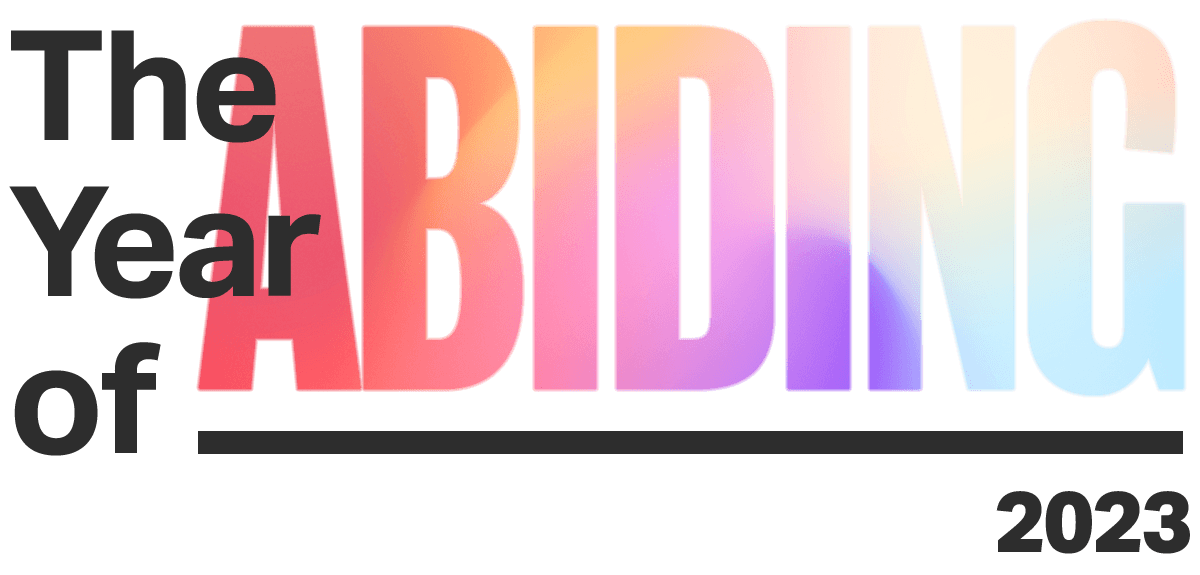 To "abide" means to remain in, or continue in; this means that in 2023 God is calling Cities Church to abide, remain, and continue in God's House, God's Word, and God's Presence. How do we abide?
We abide in God's House by prioritizing participation in His Church.
We abide in God's Word by prioritizing reading and studying the Bible.
We abide in God's presence by prioritizing prayer.
In the book of John, Jesus said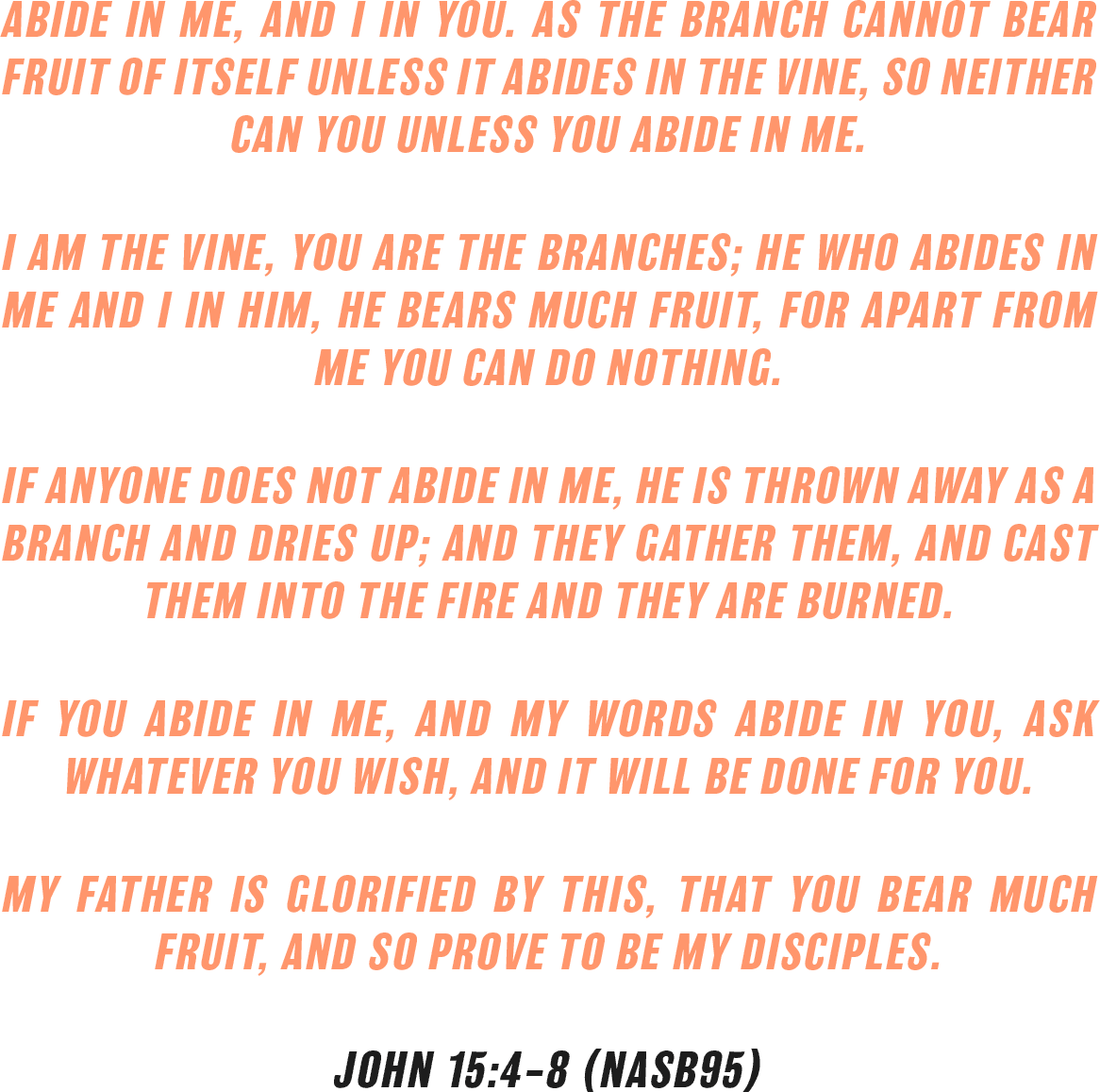 I hope those words, straight from the Lord's own lips, fill you with anticipation for this year. According to Jesus, greater abiding results in greater fruitfulness!
Therefore let us expect God to do more through us than ever before, as we abide in Him like never before.
Below are some practical tools to help you make 2023 the Year of Abiding.
Abiding in God's House

There is urgency in the heart of God for His people to abide in His house. During the last few years, participation in local churches—even for committed believers—dropped significantly. This year, God is calling His sons and daughters back home, to strengthen His church for the future! Let us respond to His call and abide in His House in 2023 by:
Prioritizing physical attendance in church. Let us jealously guard Sunday mornings as a special time of gathering with your spiritual family. Let us adjust work schedules, reassess extracurricular activities, and discipline ourselves to be in the house of God.
Joining a serve team at church. Abiding in God's House begins with attendance, but it doesn't end there. By serving on a team, we fulfill the biblical command to build up the body. If you haven't yet, go to cities.church/teams and join a serve team today.
Becoming part of a Life Group. God's House is comprised of God's people. You will never experience the full blessing of being a member of Cities Church until you get into a Life Group! Get connected with the people of God by joining a Life Group at cities.church/groups.
Abiding in God's Word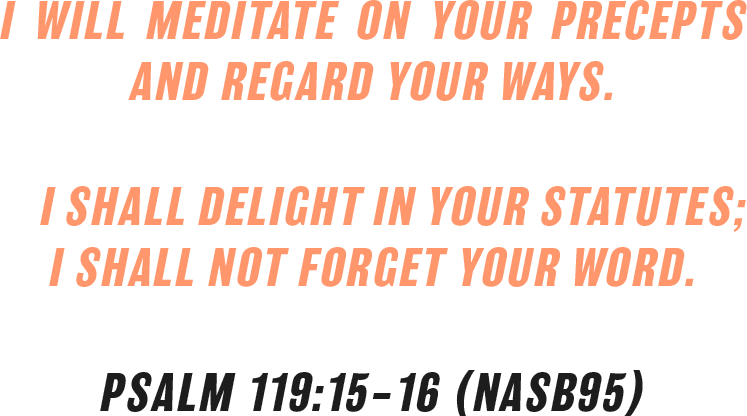 The benefits of continuing in the Word of God are too many to list. Let us not forget His Word! The best way to remain in God's Word is to follow a daily reading plan. Go to www.bible.com to find a reading plan, or download the Bible app on your device for even more convenience.
Are you new to faith in Jesus? I have put together two reading plans that are perfect for you. Go to cities.church/bible and check out our New Believer and Fresh Faith reading plans.

Abiding in God's Presence
Moses exemplified a hunger for God's presence when He said to the Lord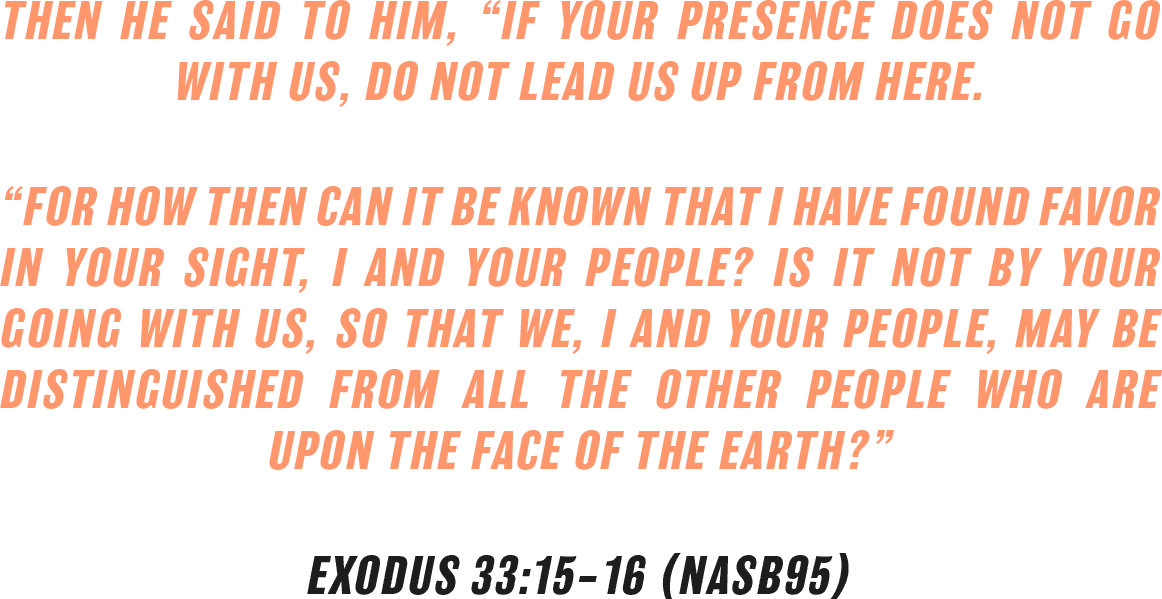 It is God's presence that marks us as God's people, and it is in prayer that we become a people filled with the presence of God.
Don't know where to start when it comes to prayer? No problem! At cities.church/prayer, you will find a prayer guide based on Ephesians chapter 1. This tool will help you remain focused and biblical as you invite the Holy Spirit into your daily life.
Every month we host a church-wide prayer meeting called Revive. These special nights are vital for the life of our church as we pray for each other, and for the future of our church. Stay up to date through our website for when these events will take place.
Church, it is going to be a wonderful year of abiding in Christ! May the grace of Christ and the power of the Holy Spirit fill everything we do in 2023.
Pastor Ben Karuhije